Advanced Materials and Manufacturing Processes
Metal & Wood Industry
Construction
Oil & Gas
Energy
3D printing / scanning
Laser melting
Rapid prototyping
Nanoindentation technology
Spark plasma sintering
Special coating
Materials for medical applications
Biomaterials
Adhesive resins
Advanced carbon fibers, metals & alloys, polymers etc.
Continuing education & certification for advanced mechanic tools
To promote modern research results and technologies in industry
RTD with the aim of development of tradable products
To design and pilot produce innovative products
To develop new innovative manufacturing methods, test new advanced materials and experiment on industrial processes
To boost the manufacturing capabilities of the hosted and serviced companies by testing and elaborating new innovative techniques and manufacturing processes
To attract domestic and international industry interested to utilize the offered high quality infrastructure and services
To provide continuous education & certification for advanced mechanic tools
To optimize the performance of RTD activities and enable economies of scale of the hosted and serviced companies by accumulating all relevant research and development units, equipment and infrastructure
To counteract the brain- drain effect for both research and industry
To produce novel advanced materials through eco-friendly routes and attractive properties
To create a suitable and welcoming environment for subcontractors, service providers, etc. active in the domain of Advanced Materials and Manufacturing Processes
To develop innovative characterization and modeling processes for estimating life expectancy and predict performance efficiency
The 'Advanced Materials and Manufacturing Processes' Megaproject will provide world class infrastructure, equipment and leading expertise for the production, characterization and modeling of novel Advanced Materials and products through innovative manufacturing methods. By offering these facilities and expertise to hosted and serviced companies, the 'Advanced Materials and Manufacturing Processes' Megaproject will advance the properties of their products, allow the fabrication of novel products based on advanced materials, boost their manufacturing capabilities, optimize their R&D processes, minimize time-to-market and other related costs, enhance the expertise and technical capacity of engineers and technicians and in general enhance their international competitiveness.
The ultimate goal is to attract domestic and foreign industry investments, facilitate the creation of a critical mass of startups, subcontractors, service providers, etc. active in the domain of Advanced Materials and Manufacturing Processes and attracting new talent and human capital for both research and industry.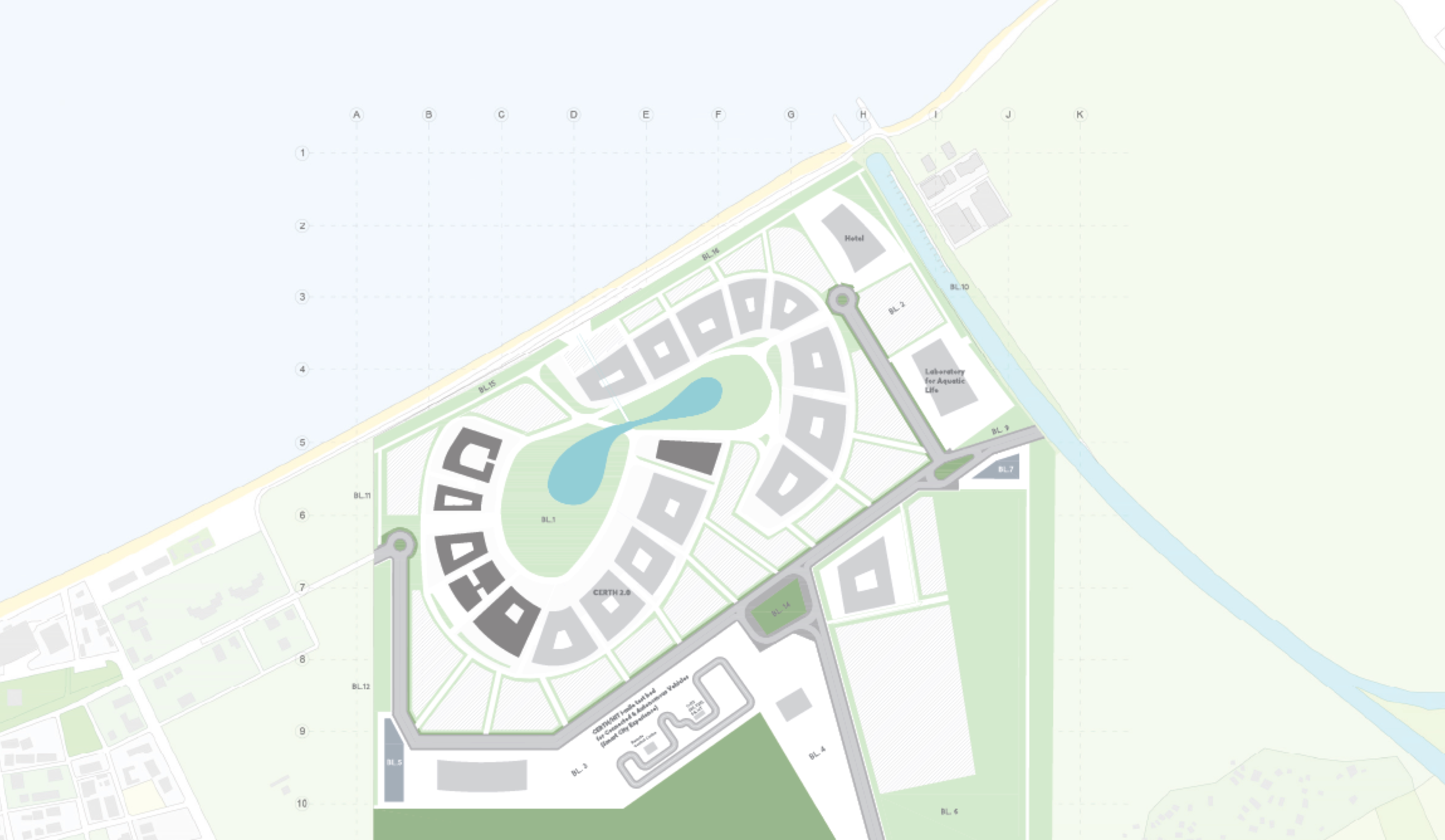 MP1 & MP2 Building
Advanced materials & manufacturing processes + Flexible organic nanotechnology application
Location
Section A.
Subsection A2
Leader
Nikolaos Michailidis is Professor and Director of the Physical Metallurgy Laboratory (PML), School of Mechanical Engineering, Aristotle University of Thessaloniki (AUTH), Greece. He is also Research Professor at Texas A&M Engineering Experiment Station (TEES), President of the Hellenic Metallurgical Society (HMS), Chair of the Centre for Research & Development οn Advanced Materials – a Joint initiative between TEES and AUTH and co-founder of PLiN Nanotechnology S.A.
Read More