Health
Energy
Finance
Manufacturing
Advanced Machine Learning / Deep Learning
Data Mining
Information Retrieval
Autonomous Agents
AI Systems with meta-cognitive abilities
Self-explaining and accountable systems
Environment, context and situation awareness / Smart Grids
Interacting, dialoguing and collaborating with people
Forecasting
Automated decision making
Autonomous packaging, loading, unloading
Robotics
Mainstream Artificial intelligence (AI) R&D
Increasing the availability of AI testbeds in Greece
Το develop world class AI and Simulation Laboratories; Enhancing the creation and healthy sustain of a National AI R&D Workforce
To focus on communication and community building to allow for different actors (including final users) to operate in conjunction, including "match-making" searches
Developing open-source AI software libraries and toolkits
Engaging the AI community in standards and benchmarks
Making training and testing resources responsive to commercial and public interests
The 'Artificial Intelligence / Simulation Applications' Megaproject will provide a world class environment, equipment and leading expertise for researching and developing innovative/intelligent systems and software. By offering these facilities and expertise to hosted and serviced companies, the 'Artificial Intelligence / Simulation Applications' Megaproject 3 will boost their developing capabilities, optimize their R&D processes, minimize the costs, enhance the expertise and technical capacity of developers, engineers and researchers and in general enhance their international competitiveness.
The value proposition is the development of an AI & Simulation on-demand ecosystem bringing the knowledge and capacity of the research community and the real needs from the users of such technology. This will contribute to the development of a "one-stop shop" offering solutions and support to all users of AI and simulation in order to integrate such technology into applications and solutions, provide easy access to industry and research, and leverage AI as an enabling technology for e.g. Big Data, IoT, robotics, networking etc. The AISA ecosystem will offer the opportunity to the local, national and international community to test new products and services in a specialized infrastructure and also benefit by capitalizing on the R&D knowledge of the community.
The ultimate goal is to attract domestic and foreign industry investments, facilitate the creation of a critical mass of startups, subcontractors, service providers, etc. active in the domain of Artificial Intelligence and Simulation Applications and attracting new talent and human capital for both research and industry. It will also offer a pan-European boost in AI and simulation research through the creation of publicly available datasets for the new concepts it will introduce (new forms of learning, pre-trained models, specialized dataset captures), as well as specialized synthetic training dataset generation capabilities.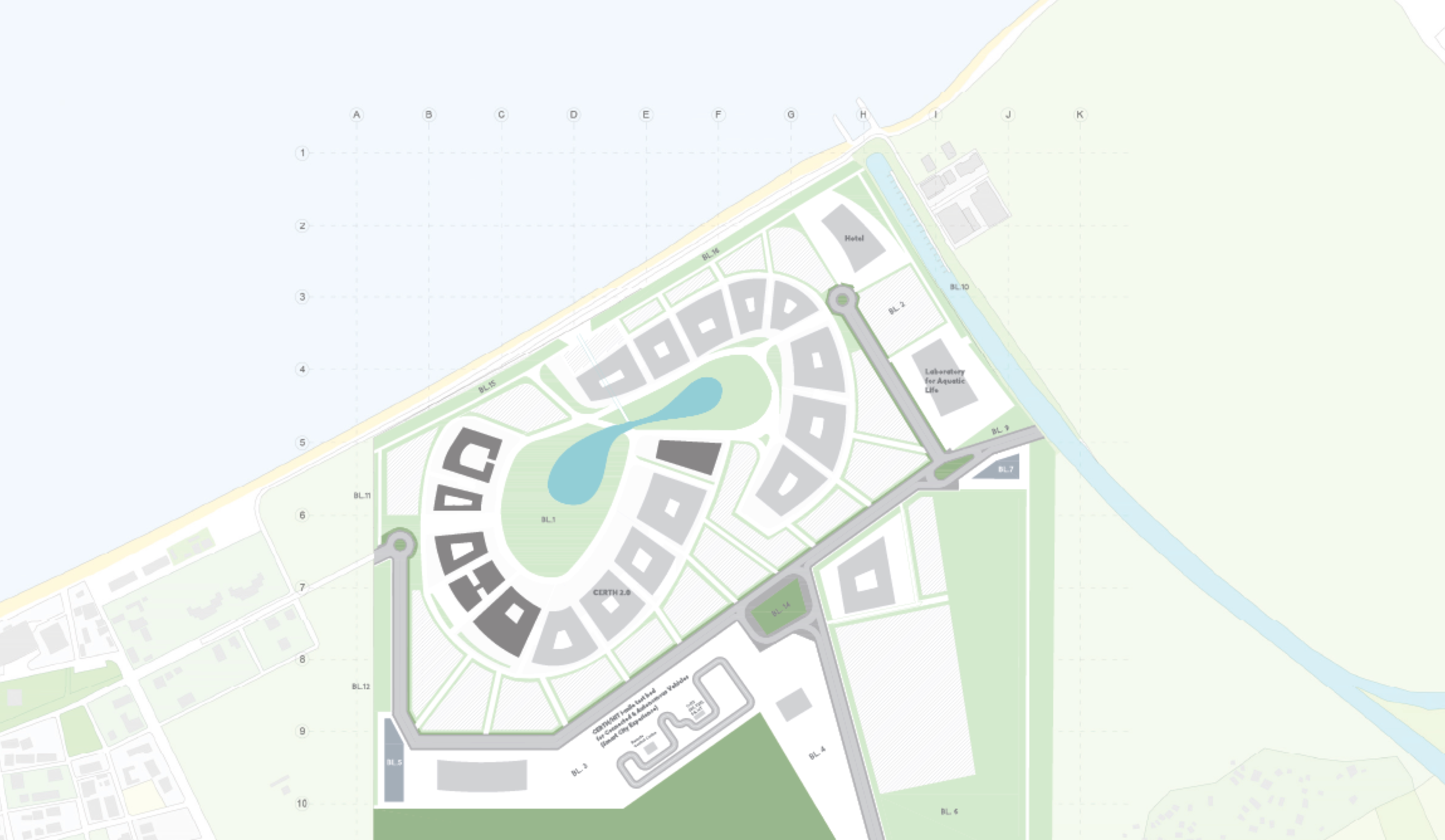 MP3 Building
Artificial intelligence & simulation applications
Location
Section A.
Subsection A2
Leader
Dimitrios Tzovaras is Chairman of the Board of Directors of the Centre for Research and Technology Hellas – CERTH. He has conducted very important scientific and research work (826 publications in total), which is summarized in 3 books, 54 book chapters, 200 publications in International Journals with Referees and 569 presentations in International Conferences with Referees.
Read More